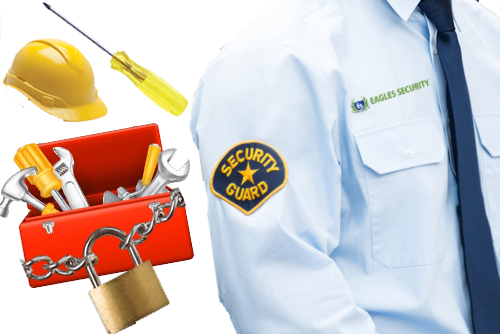 Unfortunately the construction industry suffers a plethora of theft of plant, company materials and damage by fires on site. It is estimated that aproximately £600 Million+ worth of construction site theft occured last year in the UK.
Only 5% to 10% of these figures have been recovered, why take chances? Construction sites generally have rather inept secruity, this is where Eagles Security steps in and allows its reputation to flourish by providing tailored ideal solutions so you can have peace of mind all of your property is securely monitored and your items are in good hands.
Eagles Security will provide construction site security to your site using licensed SIA trained guards at competitive rates. We understand that every client has unique security concerns and thats why our experts will work closely with you to pinpoint security risks, set your program goals and help you understand the variety of security solutions available. Based on this intensive assessment process, our experts will design a security solution for your needs and budget.

Insurance

ACE European Group Ltd insures Eagles Security